Stamps Chiropractic Services
At Stamps Chiropractic, we offer a variety of services, including:
Wellness Chiropractic
Chiropractic care designed to help each patient, from newborns to seniors, maintain optimal health and wellness, as well as improve their quality of life.
Learn more about our Chiropractic Techniques »
---
Massage Therapy
Stamps Chiropractic Welcomes Elizabeth Murphy, Licensed Massage Therapist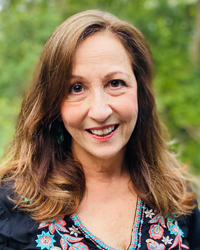 Elizabeth has been practicing massage for over 25 years!!
She specializes in providing an integrated, intuitive style Theraputic Massage including, but not limited to:
Deep Tissue

Myofascial Release

Swedish

Lymphatic

Cranial Sacral

Reflexology

Hot Stone

Prenatal
Schedule Your Massage Appointment Today!
---
Hydro Massage Therapy
Our Hydro Massage Therapy Bed is a fully customizable user-friendly massage system that gives users a powerful, heated, deep tissue massage in as little as 10 minutes. You will remain fully clothed, dry and comfortably supported while powerful waves of water are directed at specific areas of the body; giving you a deep and relaxing massage. While you lie on the Hydro Massage Therapy bed, you can relax to music, tranquil videos or even play card games on the touch screen monitor. Twenty minutes on the Hydro Massage Bed and your body will feel like you just had a 45 minute deep tissue massage. Sessions are for 5 minutes to 60 minutes. $1 per minute.
---
3D ActiveTrac Decompression Treatment
The most advanced non-surgical and multi-purpose treatment for chronic lower back pain, chronic neck pain, herniated disc problems and sciatic nerve problems.
---
Natural Remedies and Consultations
A natural approach to helping people achieve their optimal health by utilizing Standard Process whole food products.
---
Acupuncture
Heather Brookman, L.Ac.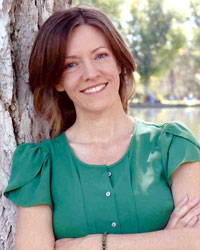 Heather has over 20 years of experience in the healthcare field both as a Registered Nurse and a Licensed Acupuncturist. She received her Bachelor's Degree in Nursing from the University of Virginia and her Master's Degree in Oriental Medicine from the Academy of Oriental Medicine at Austin Graduate School of Integrative Medicine. She completed an internship in Acupuncture and Herbal Medicine at Chengdu University of Traditional Chinese Medicine in Chengdu, China.
Her extensive background in the Western medical field coupled with her knowledge and experience in Oriental Medicine allow Heather to view and treat patients using an integrative approach to their illnesses or conditions. Heather has collaborated successfully with physicians, chiropractors, physical therapists, nutritionists, massage therapists, and other practitioners to ensure the best treatment outcomes for her patients.
---
---
---
Our Services | (830) 625-6011